Walnut Street Theatre's 204th Anniversary Season — A Season of Love!
It's not too late to subscribe! THREE play packages available now.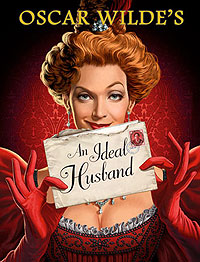 You'll love a timely classic comedy to start the New Year!
Oscar Wilde's AN IDEAL HUSBAND
January 15 – March 3
By Oscar Wilde
AN IDEAL HUSBAND is a wonderfully witty story of romance, insider trading, and scandal! Sir Robert is a highly respected politician whose spotless reputation is the pride of his beautiful wife and adoring sister. But when an old acquaintance threatens to reveal a dark secret from Robert's past, only his womanizing, party-loving best friend is scheming and dishonest enough to come to his aid. As the story unfolds, it's revealed that the man thought to be perfect is flawed, the man with all the flaws must do something right, and the question remains: what makes AN IDEAL HUSBAND? Oscar Wilde's timeless comedy explores morality and the greater standard that seems to fall upon those individuals in the public eye.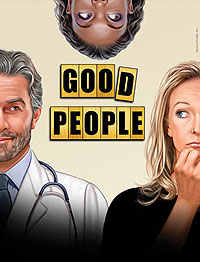 You'll love the Philadelphia Premiere of Broadway's hit new play!
GOOD PEOPLE
March 12 – April 28
By David Lindsay-Abaire
GOOD PEOPLE takes you to Southie, a Boston neighborhood where a night on the town means a few rounds of bingo, where this month's paycheck covers last month's bills and where Margie Walsh has just been let go from yet another job. Facing eviction and scrambling to catch a break, Margie thinks an old fling that made it out of Southie might be her ticket to a fresh new start. But is this apparently self-made man secure enough to face his humble beginnings? Margie is about to risk what little she has left to find out. This new American play is a smart, funny and suspenseful story about people who succeed and the GOOD PEOPLE that help them do it.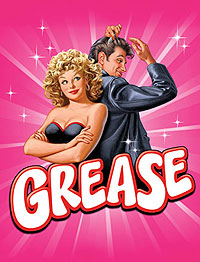 You'll love this electrifyin' new production of Broadway and Hollywood's smash-hit!
GREASE
May 14 – July 14
Book, Music and Lyrics by Jim Jacobs and Warren Casey
Get out your leather jackets, pull on your bobby socks and take a trip to a simpler time with the original high school musical, GREASE! Danny is the hunky 'bad boy' and Sandy is 'the girl next door.' They meet and fall in love. But will their different worlds keep them apart? This new production features all the unforgettable songs from the hit movie, including "You're The One That I Want," "Grease Is The Word," "Summer Nights," "Hopelessly Devoted To You," "Greased Lightnin'" and many more! Get ready to hand-jive the night away with the show that'll make you want to stand up and shout, "A-wop-bop-a-loo-bop A-wop-bam-boom!" It's GREASE, the most "electrifyin'" musical extravaganza on stage! Be there or be square!
All plays and dates subject to change.
Join Us for the Walnut Street Theatre's 204th Anniversary Season!
Purchase a New Subscription Here
Subscribe today for our exciting 2012-2013 Season Choose the day you like to attend the theatre and the section of the theatre where you prefer to sit. It's fast and easy to order your subscription online!
Download our season brochure here! [PDF]
You can find a schedule of our subscription series dates here.