Walnut Street Theatre's 205th Anniversary Season! — A Season of Dreams!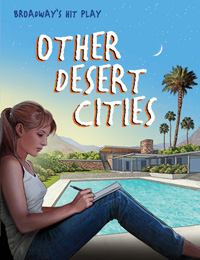 Broadway's acclaimed new drama about a writer with big dreams!
OTHER DESERT CITIES
January 14 – March 2
By Jon Robin Baitz
OTHER DESERT CITIES is the story of a once promising novelist, who returns home after a six year absence to celebrate Christmas in Palm Springs with her parents, former leading Republicans, and her eccentric liberal aunt. When the novelist announces she is about to publish a memoir focusing on an explosive chapter in the family's history, the holiday reunion is thrown into turmoil as the family struggles to come to terms with their past. In this family, secrets are everything. You'll be on the edge of your seat as their family mystery unfolds. OTHER DESERT CITIES is both a funny and gripping new Broadway drama from the creator of TV's Brothers & Sisters and was a finalist for the 2012 Pulitzer Prize for Drama.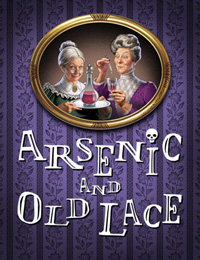 A dreamy laughs to-die-for Broadway comedy classic!
ARSENIC AND OLD LACE
March 11 – April 27
By Joseph Kesselring
ARSENIC AND OLD LACE is one of the American theatre's funniest comedies. Drama critic Mortimer Brewster is engaged to the lovely Elaine Harper... but will she fit in with his 'unusual' family? Abby and Martha Brewster are known throughout Brooklyn for their many acts of kindness and charity. But Mortimer has just learned that his charming spinster aunts have taken to relieving the loneliness of old men by inviting them in for a nice glass of home-made elderberry wine laced with arsenic, strychnine, and "just a pinch" of cyanide! What else can go wrong? Their brother believes that he's Teddy Roosevelt! Don't miss our 75th Anniversary production of the classic madcap comedy ARSENIC AND OLD LACE.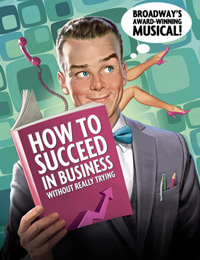 You'll dream of musical comedy with Broadway's Tony and Pulitzer Prize-winning classic!
HOW TO SUCCEED IN BUSINESS WITHOUT REALLY TRYING
May 13 – July 13
Book by Abe Burrows and Jack Weinstock and Willie Gilbert · Music and Lyrics by Frank Loesser
Based on How To Succeed In Business Without Really Trying by Shepherd Mead
A musical satire of 1960s big business and all it held sacred, HOW TO SUCCEED IN BUSINESS WITHOUT REALLY TRYING follows the rise of J. Pierrepont Finch, who uses a little handbook called "How To Succeed In Business" to climb the corporate ladder from lowly window washer to high-powered executive, tackling such familiar but potent dangers as the company man, the office party, backstabbing co-workers, caffeine addiction and, of course, true love. This blockbuster musical comedy features a beloved score packed with such hit standards as "I Believe in You," "Happy to Keep His Dinner Warm," "The Company Way," "Been a Long Day," "Rosemary" and "Brotherhood of Man."
All plays and dates subject to change.
Join Us for the Walnut Street Theatre's 205th Anniversary Season!
Purchase a New Subscription Here
Subscribe today for our exciting 2013-2014 Season! Choose the day you like to attend the theatre and the section of the theatre where you prefer to sit. It's fast and easy to order your subscription online!
Download our season brochure here!
You can find a schedule of our subscription series dates here.