The 2012-2013 Walnut Street Theatre for Kids Season!
Theatre fun for kids in grades K-6th and their grown-up friends and family.
Four great MUSICALS based on your kids' favorite books!
2012-2013 WST for Kids Subscriptions are SOLD OUT!
Purchase tickets for individual shows here!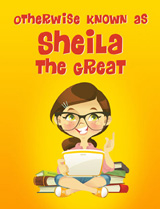 Otherwise Known as Sheila the Great
ArtsPower
Based on the books by Judy Blume
Book and lyrics by Greg Gunning · Music by Richard DeRosa
Saturday, September 22, 2012
Being a 10 year-old kid is kind of a pain. Having an older sister is really a pain. Being afraid of everything is... well, just plain painful! Dogs? Swimming? Spiders? Yikes! Sheila Tubman, otherwise known as Sheila the Great, learns how to face her fears in this super funny and poignant musical. Discover the wonderful kid inside!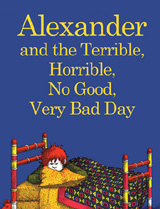 Alexander and the Terrible, Horrible, No Good, Very Bad Day
A Walnut Street Theatre for Kids Production
Based on the book by Judith Viorst
Book and lyrics by Judith Viorst · Music by Shelly Markham
Saturday, February 2, 2013
Alexander is having a really, really bad day. He wakes up with gum in his hair, his best friend abandons him on the playground and his mom forgets to put dessert in his lunch box. Might as well pack up and move to Australia! This totally awesome musical is sure to tickle your funny bone as it helps kids understand that some days are just like that.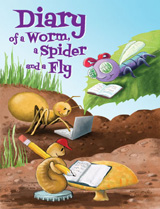 Diary of a Worm, a Spider and a Fly
A Walnut Street Theatre for Kids Production
Based on the books by Doreen Cronin
Book, music and lyrics by Joan Cushing
Saturday, March 30, 2013
Something is wiggling, buzzing and flying around the Walnut... and it's exciting, slimy and hilarious! Kids love this rock-n-roll romp in a big bug's world. Is Spider getting too big for his own skin? Will Fly find her superhero powers in time to save her Aunt Rita from danger? Will Worm learn to stand on his own two feet? OK animals, let's have fun!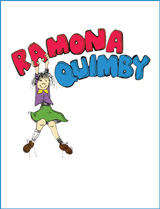 Ramona Quimby
TheatreworksUSA
Based on the book by Beverly Cleary
Adapted by Len Jenkin · Music by Daniel Messe
Saturday, June 1, 2013
Hold onto your hats as you follow the latest breathless adventure of the world's most animated elementary school student. Ramona, the exasperating but lovable third-grader, feels her life is a mess. Her older sister Beezus is a pain, her Aunt Bea may marry a dork, and her Dad lost his job. Ramona faces these challenges as audiences laugh and cheer her on!
Read the books – then see the stories LIVE at the Walnut!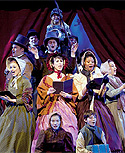 Subscribe today and add Charles Dickens' A CHRISTMAS CAROL for even bigger savings.
WST for Kids Subscribers get additional savings with Charles Dickens' A CHRISTMAS CAROL
Tickets are only $14 (regularly $16) in the orchestra or front mezzanine and $12 (regularly $14) in the upper mezzanine. There is no limit to the number of discounted tickets for
A Christmas Carol,
so make it a party and bring your kids' friends along to this annual celebration! You choose from our select matinee performances, December 1-22. This added discount is available by phone only.
Call 215-574-3550, ext. 6
today!
All shows are subject to change. No refunds or exchanges. Orders are processed in the order they are received. Ticket price includes a $2.50 Historic Facility Fee per show. All remaining seats go on sale in August.