Walnut Street Theatre on Tour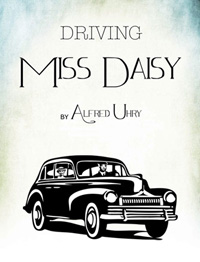 Driving Miss Daisy
By Alfred Uhry
Driving Miss Daisy is an American classic! Take a ride down memory lane to a simpler time and get ready to experience the magic that made Driving Miss Daisy a Pulitzer Prize-winning hit and an Academy Award-winning film.
It's Atlanta, 1948, and it's time to visit Miss Daisy, a delicate, determined 72-year-old Jewish widow. Miss Daisy has had a little driving mishap, crashing her car while backing out of the garage. Her son, Boolie, tells her that she has to get a chauffeur. No insurance company will cover her! She refuses. What will people think? That she is too elderly to drive? That she is wealthy and putting on airs?
Boolie hires Hoke Colburn, an African American driver who chauffeured for a local judge until his recent death. Miss Daisy will have none of it and refuses to let him drive her around town. She is fiercely independent. He is quietly determined. Out of necessity, Miss Daisy gradually starts to accept Hoke. She needs him. When Miss Daisy, a retired schoolteacher, finds out that Hoke is illiterate, she finds a renewed sense of purpose and teaches him how to read. On their journey, Miss Daisy realizes how others treat Hoke and the discrimination he faces. The two become friends.
Mr. Uhry's classic play is a timeless, searing, funny, and ultimately hopeful meditation on trust, friendship and loyalty. Driving Miss Daisy is an iconic tale of pride, changing times and the transformative power of friendship that has warmed the hearts of millions. Take your seat for the ride of a lifetime.
Production Related Video
Tour Schedule – TBD
To inquire about booking Driving Miss Daisy, please visit www.baylinartists.com.
721 Hyde Park
Doylestown, PA 18902
phone 267-880-37590 · fax 267-880-3757
For information on the Walnut's Educational Touring Outreach Company, visit our Touring Outreach page.