Touring Outreach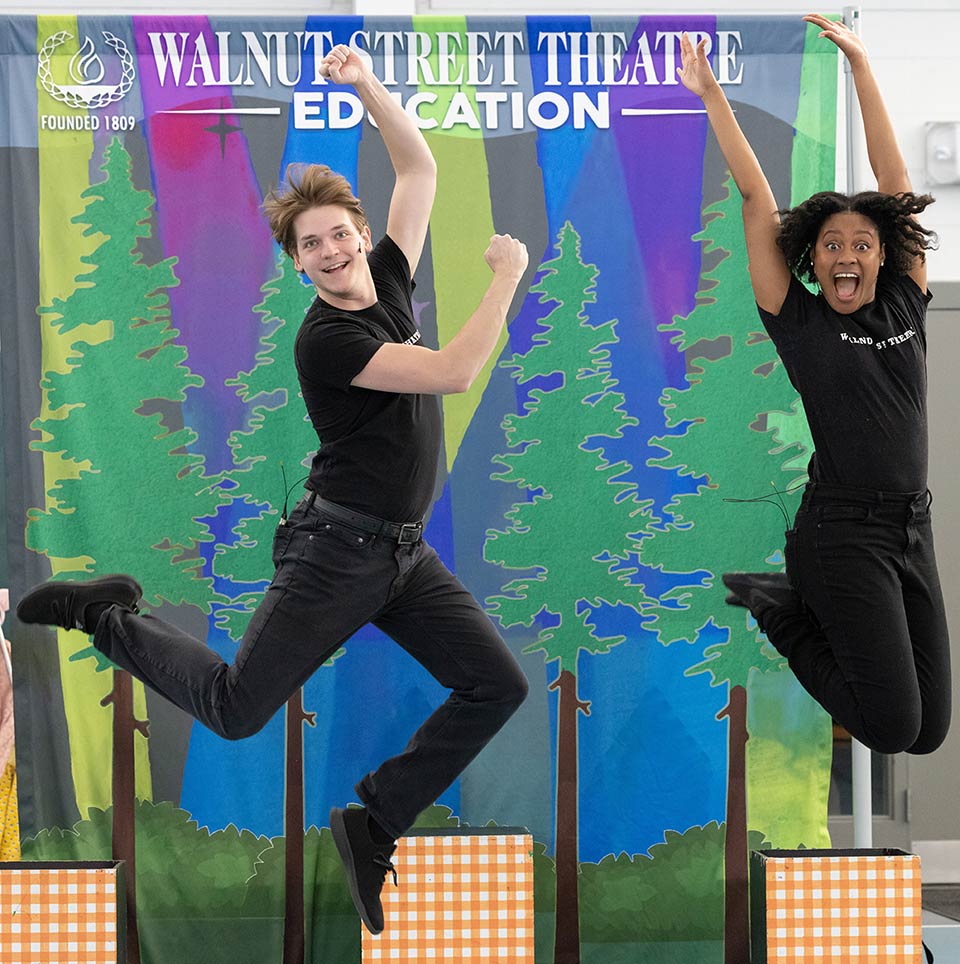 "Your group was spectacular. Great message, terrific energy and very entertaining. Tremendous thanks for sharing with our children."

— Dr. William R. Hite Jr., Superintendent, School District of Philadelphia
Upcoming Touring Outreach Performances starting in September: The Big Bad Bullysaurus and Crash Landed!
Walnut Street Theatre celebrates over 30 years of bringing high-quality professional theatre to schools across the Delaware Valley. Our multi-cultural Touring Outreach Company introduces students to the art of theatre through age appropriate, curriculum-based pieces, which are socially relevant, entertaining and exciting. The Touring Outreach Company performs up to 300 shows each year, reaching more than 60,000 students annually. Each season we offer new productions and travel to schools and community organizations in Pennsylvania, New Jersey and Delaware. These low-cost programs help teachers link the arts to their curriculum, making theatre available, accessible and engaging.
There is an exceptionally wide choice of programs, including workshops and residencies, which can be customized to address the educational needs of individual schools. Outreach Program options can supplement the school curriculum or they can be singular enriching experiences. Professional actors come to YOUR school with sets, costumes and props. They can put on a production in any space, from auditoriums to multi-purpose rooms. Perfect for your next school assembly, programs are 60 minutes and include a question and answer period after the show. A teacher study guide is also supplied for each show.
Check out this past trailer!
Watch our nationally recognized Outreach shows!
Sponsored By

The Ethel Sergeant Clark Smith Memorial Fund
Sharon and Scott Rankin