Refreshments
The mainstage lobby, bars and cafe open one hour prior to performances.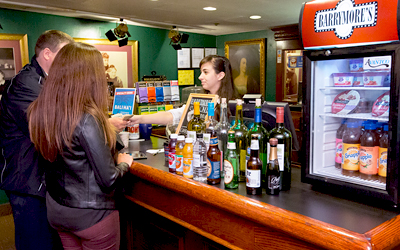 Barrymore's Café (Lower Level)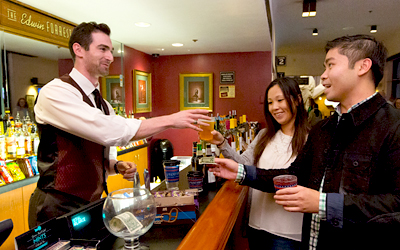 The Edwin Forrest Bar (Orchestra Level)
The Edwin Forrest Bar on the orchestra level and the Helen Hayes Bar on the mezzanine level offer a full range of refreshments, including full bars and snacks for your enjoyment. These bars are open before the show and during intermission.
Located in Walnut Street Theatre's lower lobby, Barrymore's Café offers a full bar with delicious light fare,including a variety of snacks, steaming cappuccino and espresso, tempting desserts and full bar service served in a warm and friendly cafe setting with memorabilia from the legendary Barrymore family. So be our guest, stop by, relax, and find out why Barrymore's is the place to meet before the show!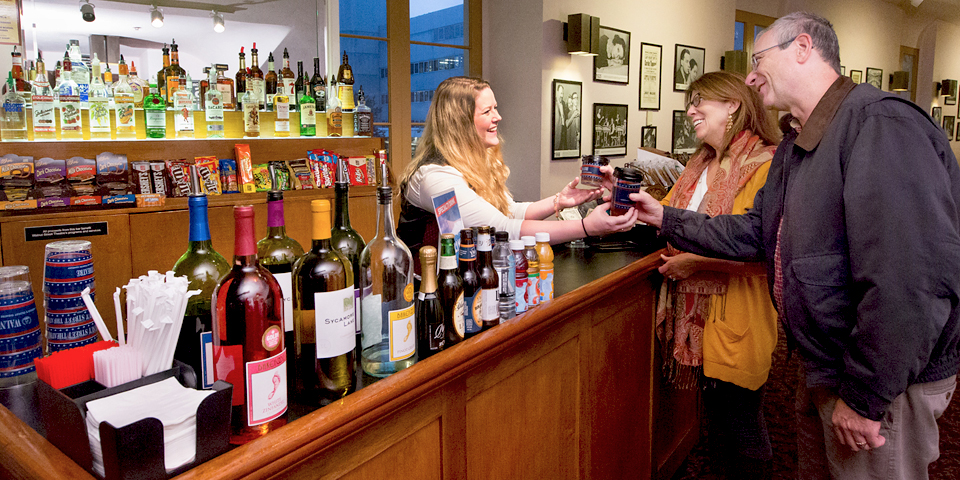 The Helen Hayes Bar (Mezzanine Level)
The Independence Studio on 3 lobby opens 30 minutes prior to performances. A limited selection of refreshments and snacks are available at intermission for performances with an intermission.