America's Oldest · Founded 1808
Individual Show Tickets are now on sale! Choose your performance below, or
become a subscriber
TODAY and you'll get the best seats at the best prices!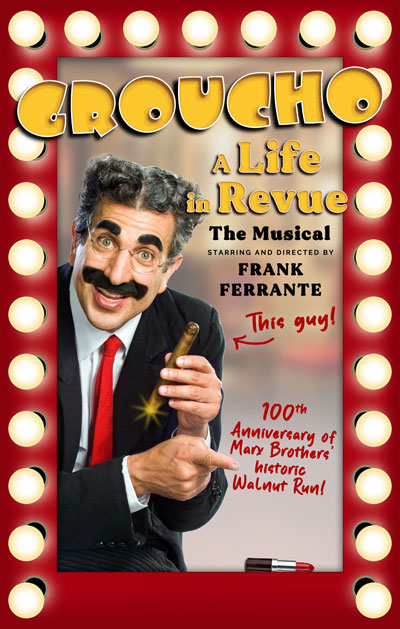 GROUCHO: A Life in Revue
by ARTHUR MARX and ROBERT FISHER
February 13 – March 10, 2024
Mainstage
Celebrate the 100th anniversary of The Marx Brothers' historic three-month run at the Walnut with this hilarious and moving tribute to 'The Kings of Comedy.' Original New York and London star and Walnut favorite Frank Ferrante along with a versatile cast take you from The Marx Brothers' earliest days in vaudeville to film, stage, radio, and television stardom. This spirited musical comedy features classic songs and chronicles the remarkable rags-to-riches story of America's funniest entertainer. GROUCHO: A LIFE IN REVUE is a must-see for anyone who loves to laugh!
Schedule

In This Section
Quick Links