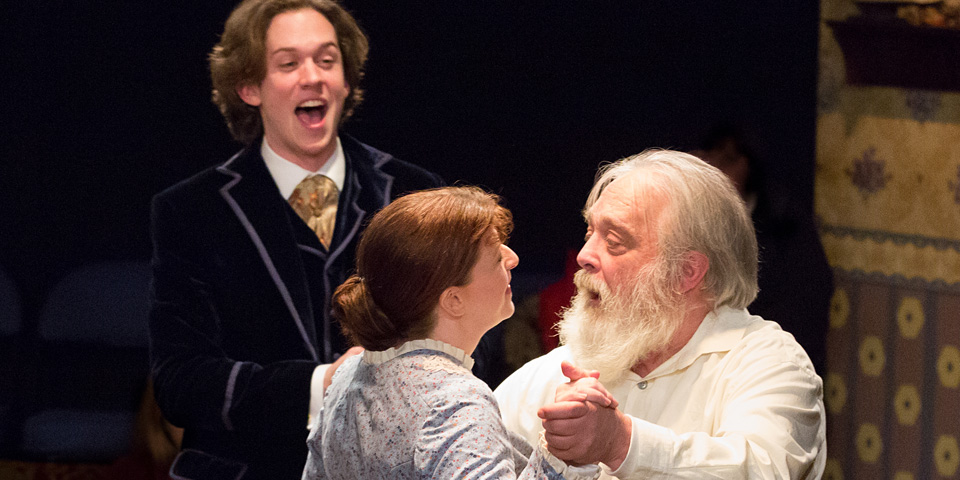 Mickle Street
, (2015), Daniel Frederick, Buck Schirner and Sabrina Profitt
Literary
Script Submission Policy
Interested in submitting your work?  The Walnut has supported writers at all steps of the creative process - from inception and staged readings to completion of full world premiere productions.  
If you have written a play or musical that you feel is appropriate for Walnut Street Theatre's Mainstage or Independence Studio on 3, please send the following:
• 1-2 page synopsis
• 5-10 page excerpt from the script
• Character breakdown
• Bios for the playwright, composer, lyricist, and any other artistic collaborators
• Demo of music (can be links, flashdrive, CD, etc.)


Submissions should be sent to the attention of the Associate Artistic Director, Walnut Street Theatre, 825 Walnut St., Philadelphia, PA 19107.  Playwrights are also welcome to mail invitations to upcoming readings or productions of their work.
Please do not send the full script unsolicited. If, upon reading the synopsis package, there is an interest in the material for production or development, we will request a full script at that time. Responses will only be sent to submissions that include a self-addressed stamped envelope or postcard. Please allow up to 6 months for a review and response to your submission.